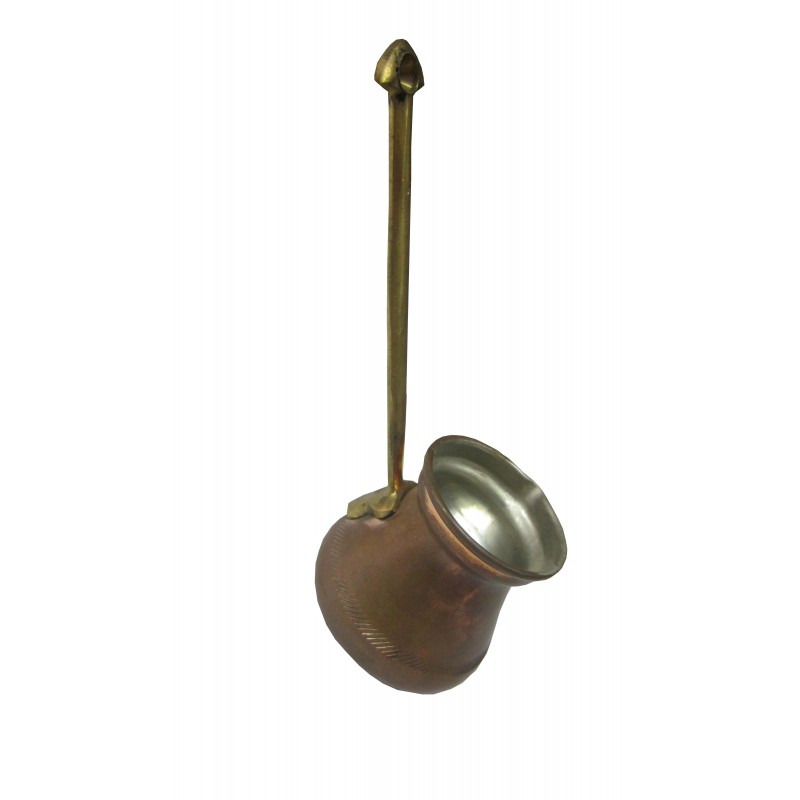  
Turkish coffee cezve
He will have no more secrets for you.
Secure payment

Satisfied or refunded

Terms of Sales
Turkish coffee cezve (a traditional coffee pot) is a typical copper and brass container with a long handle. To obtain a perfect Turkish coffee, the grind must be very fine and tradition recommends using a brass mill so that the coffee has all the finesse of icing sugar.
It is drunk in small special cups when the coffee powder has completely settled in the bottom.
Material: 100 copper.
Created by hand by a craftsman "Mehrez Ben Youness" located at the following address: 25 Rue Koutbiya Jemaa Zitouna atisana Tunis-Tunisia.
Type of packaging: Packaged in a box.