(0)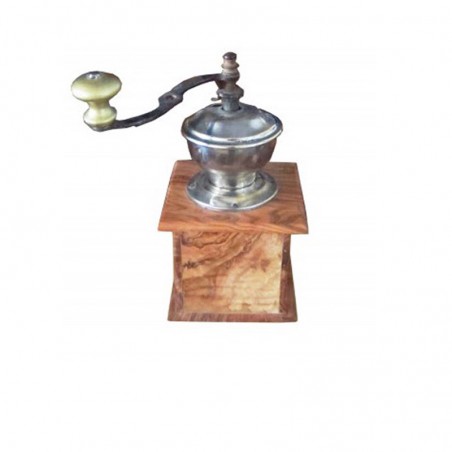  
Pepper Mill in Olive Wood
Ideal of your vintage decoration.
Secure payment
Satisfied or refunded
Terms of Sales
Pepper mill in olive wood is handcrafted by hand in the best olive woods of Tunisia, to grind all the finesse your peppers.
Pepper mill in olive wood will find its place in your kitchen.
Body made of olive wood.
Crank, steel cap
Easy opening of the tank, allowing to successively grind different varieties of pepper
Drawer of recovery of the milling.
Color: natural
Range: manual
Material: olive wood, steel
Don'ts: - Never put the olive wood in the dishwasher.
Do not let it soak in water. Do not expose it to a heat source.
Maintenance: - Clean the wood with a soft sponge, warm water and soap.
Dry with a soft cloth.
Type of packaging: Packaged in a box.