(0)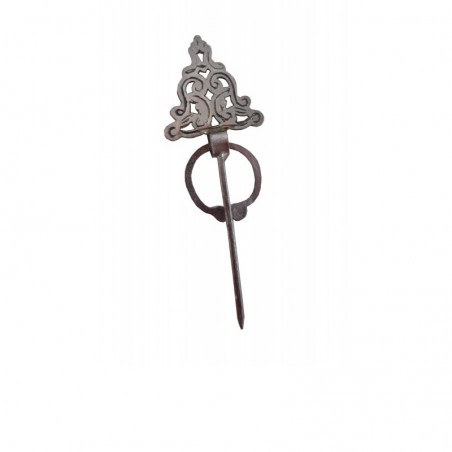  
khelel Brooch
A decorative and symbolic object.
Free Delivery.
Secure payment
Satisfied or refunded
Terms of Sales
Khelel brooch (Fibulae, twisted or simple rings with a long hairpin).
These pins have a precise function.
It allows women to drape the dress "Khellala" or "Melya" around their body, so as to form a long dress held at the waist by a green belt "Chemla".
Color:Silver .
Composition: 100% Silver.
Weight: 3g.
Handmade by a craftsman "Bouzizi Ghazi" located at the following address: Bijoutiers Street Jemaa Zitouna Tunis-Tunisia.
Type of packaging: Packaged in a box.