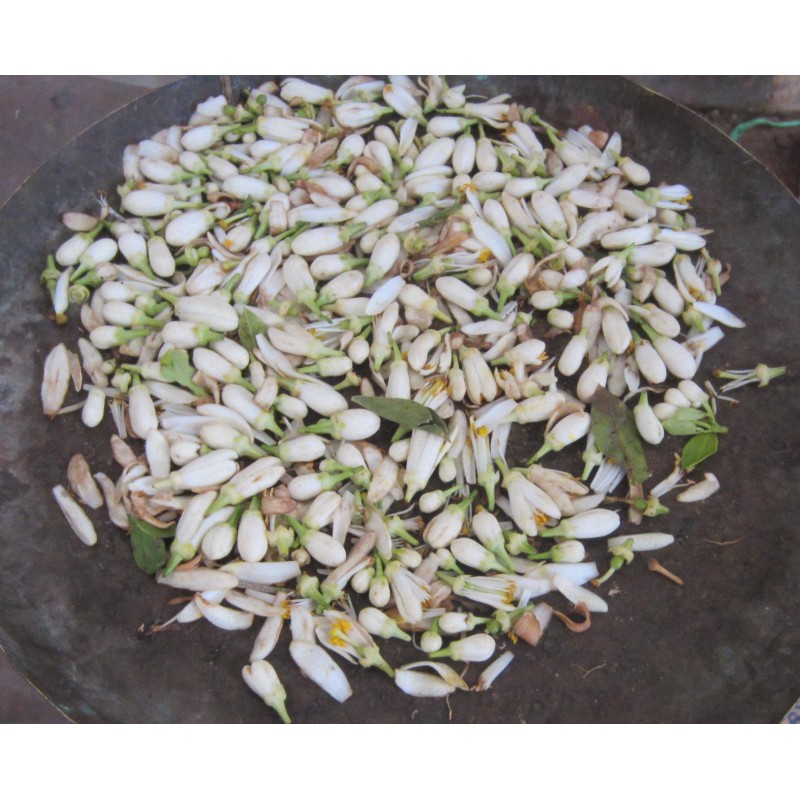  
Orange flower water
A multi-purpose product, widely used in the kitchen and cosmetics. It calms, reassures, facilitates the fall asleep adults as children.
Secure payment

Satisfied or refunded

Terms of Sales
The orange flower water is extracted by distillation of the flowers of the bigaradier (bitter oranges).
It has a very fragrant, sweet taste, and a sweet fragrance characteristic of orange blossom.
Storage: All floral waters are sensitive to light, moisture and heat. Keep your homemade rose water in a glass bottle.
The product sold: 1L bottles with therapeutic concentration or traditional flasks.
Quality: 100% pure, preservative free, fresh and concentrated.
Color: colorless.
Method of production: Simple distillation is carried out in traditional alembic by steam distillation.
To be used preferably before end: A deadline of 12 months after opening.
Country of manufacture: Tunisia