(0)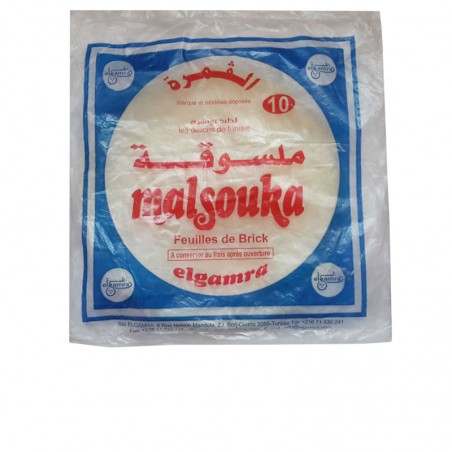  
Tunisian Brik Pastry Malsouka
For aperitifs, dishes and creative desserts.
Secure payment
Satisfied or refunded
Terms of Sales
The malsouka pastry sheets are used to prepare the entrances: mainly brick, fingers of Fatma, ktébét ... or the delights of the evening: samsa, maassém ...
Composition:
Flour, Soybean Oil, Water, Salt.
1 sachet of 10 leaves round shape of diameter 30 cm.
conservation:
Store in positive cold, at the temperatures specified on the packaging.