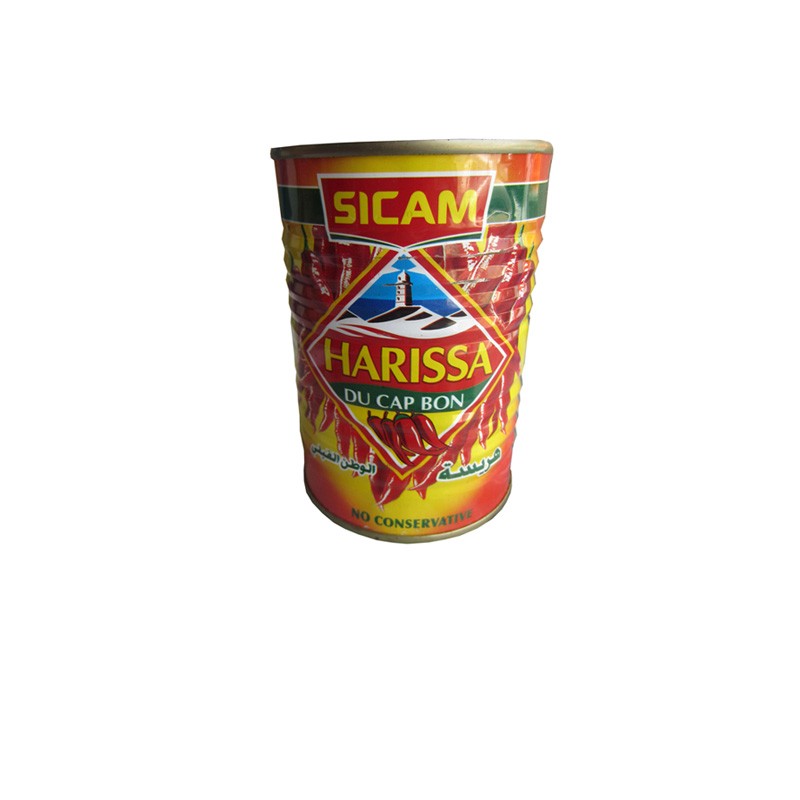  
Harissa box
It gives chili, spicy and spicy taste to take your breath away.
Secure payment
Satisfied or refunded
Terms of Sales
Harissa preserved box is a purée of red peppers originating from Tunisia.
The harissa is ideal for enhancing the taste of your dishes such as sauces, couscous, tajines, chickens, stews and sandwiches.
It can also be used as mustard with cold meats, merguez or in the preparation of rust for a fish soup.
ingredients:
Mixture of red peppers: Baklouti, Meski and Beldi - Caraway - coriander - garlic -sel.
Preparation / use tips:
Is consumed with olive oil, topped with olive and tuna Seasoning strong of meat and various other dishes.
Produced in a 100% natural process, harissa does not contain artificial colors, preservatives or flavors.
Weight: 380g.
Superior quality.
Country of production: Tunisia.
Free delivery.