(0)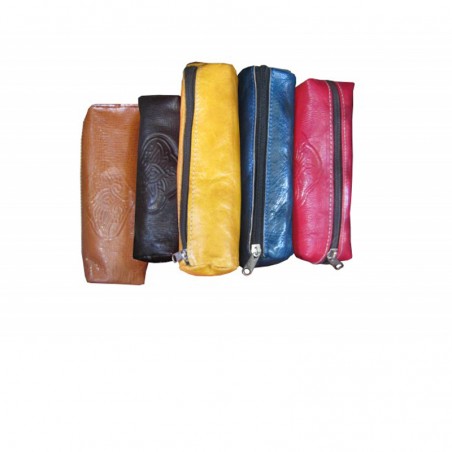  
Leather Pencil Case
Flexible, neat finishes.
Free Delivery.
Secure payment
Satisfied or refunded
Terms of Sales
Handcrafted leather pouch rectangular shape with zipper.
Fold-out kit especially for storing your pens and pencils or turning it into a make-up bag.
Available color: brown, black, red, yellow, blue.
Material: 100% Leather.
Created by hand by a craftsman "Fitouri Nizar" located at the following address: 21 Rue Blaghjiya Jemaa Zitouna Tunis-Tunisia.
Type of packaging: Packaged in a box.
Made in Tunisia.